Are you looking for an embroidery machine that provides professional-level performance? You're in luck! We've rounded up the top brands in the industry so you can find the perfect one for your needs.
Whether you're a seasoned pro or just starting out, this guide will help you find the right machine.
Choosing the right embroidery machine for your needs can be difficult, as there are so many different options available on the market today. To help guide your decision-making, this guide will provide an overview of the best brands, giving you an idea of what each has to offer and why they stand out from the competition.
Additionally, you will learn about everything from user-friendliness and convenience features to price points and warranty offerings, so you can make an informed purchase. Whether you are a hobbyist or professional looking for a reliable machine that will take your embroidery designs to the next level, this guide will help you find the perfect pick.
Explanation of embroidery machines
Embroidery machines are used to create intricate designs, decorations, and text on fabrics. They make it possible to produce embroidered items quickly and easily without the hassle of sewing them by hand. Good quality machines also ensure that these beautiful designs last a long time.
When choosing an embroidery machine, it is important to consider certain features including size, speed, types of stitches available, level of automation, accessories included and price. Based on these factors, some brands have become standouts in the market. Here is a guide to some of the leading ones and their key features:
Brother: This Japanese brand produces all kinds of sewing machines including those for embroidery. Brother users appreciate their selection of multi-needle home embroidery machines for various skill levels – from beginner to advanced – as well as professional grade single needle versions. The machines are known for featuring an impressive speed of up to 1000 stitches per minute along with automatic trimming options and color change capabilities.
Janome: Janome embroidery machines offer strong performance and reliable results with intuitive technology that welcomes beginner sewers while still offering plenty of room for experienced pros who want top-of-the-line features. The brand uses precision engineering combined with cutting-edge technology so that anyone can achieve amazing results on any fabric type or thickness at fast speeds up to 800 SPM (stitches per minute).
Singer: Singer embroiders come in both single needle basic models for beginning sewers as well as industrial styled multi needles for professionals making commercial items at high speeds up to 1000 SPM . Most feature large LCD screens that make navigation easier with more than one hundred stitch embedded programs available from fonts and borders to complex patterns designed specifically for quilting projects like circles or contours. Additional features include a built-in memory card reader/writer for downloading custom images plus an automated thread cutter maximizes efficiency.
Factors to consider when choosing an embroidery machine brand
When selecting an embroidery machine, it's important to consider both the features and the brand. Different brands may offer better customer service, more reliable parts or higher quality designs. Certain brands also specialize in specific types of embroidery machines and provide products that cater to experienced users as well as those just entering into the world of embroidery. Here are some factors to consider when choosing an embroidery machine brand:
Quality – Look for brands that promise high-grade materials and a finish that suits your preference. Check on customer reviews to make sure users are satisfied with the quality of the product they purchased from that brand.

Technology – Investigate which technologies each brand incorporates into their machines, such as automatic thread cutters or LED lights for visual work support. Know which features you need, so you know exactly what kind of technology you should be looking into when making your purchase decision.

Design – Look for a machine with designs that appeal to you and bring unique features to your projects like fancy stitch motifs or quilt patterns on apparels and fabrics made from a variety of materials. Consider companies with large selection choices at multiple price points so you can find something within your budget range.

Brand Reputation – Evaluate customer feedback about different brands, their product selection, their delivery process and other services like post sales support in order to find out which is most suitable for you in terms of its reputation on variety, reliability and efficiency based on customers' experiences.
Quality of the embroidery machine
When shopping for an embroidery machine, there are a few important things to consider. The quality of the machine, ease of use, and cost should all factor into your decision-making process.
The quality of the machine depends on what fabric and thread it can accommodate, how long the stitches last, and how reliable it is during operation. Generally speaking, better quality machines offer more features such as preprogrammed stitching options and adjustable speed settings. Additionally, higher-end machines usually come with comprehensive warranties in case something goes wrong during operation.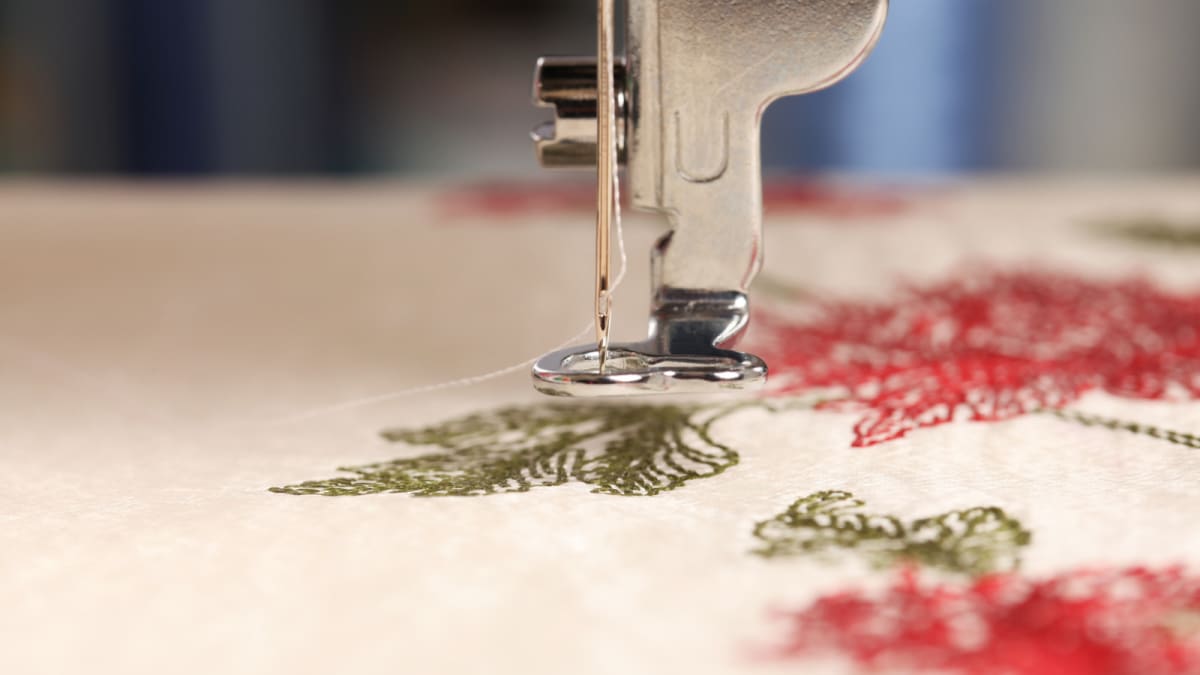 Ease of use is also important; most people want a machine that is intuitive to use and provides them with clear instructions on how to create their desired stitch or design. Cost should also be taken into account when choosing an embroidery machine; these machines range from entry-level models to professional ones that can cost thousands of dollars. Depending on your needs, you can choose a model that fits your budget and offers only the features you need without sacrificing quality or durability.
Brand reputation
When it comes to finding an embroidery machine, brand reputation is one of the most important factors you should consider. Reputable brands are more likely to provide high-quality machines and a good customer service to stand behind them. While the cost is an important factor in selecting a machine, a sewing machine that lasts will be an investment in the long-term. Trusted industry brands tend to offer more reliability and better performance than lesser-known names.
In researching this article, we investigated some of the most popular brands offering models today. Of course, each of these offers many different makes and models with specialized features for various budgets and purposes. Some of the best embroidery machine brands available for purchase today include Brother, Janome, Singer, Baby Lock and Husqvarna Viking. Each has its own pros and cons when it comes to customer service and warranty coverage as well as overall quality — so evaluate your needs before investing in a top-of-the-line brand or model.
Ultimately, conducting research into which brands may be best suited to your needs can lead you to the perfect match for your craft or business project that fits both your budget and performance expectations.
III. Top embroidery machine brands on the market today
Embroidery machines are key tools in creating beautiful, detailed designs on fabric. There are many brands and models to choose from, each with its own features and capabilities. It is important to do your research before investing in a machine as you want one that will provide the best possible quality for your projects. Below we have outlined three of the top embroidery machine brands on the market today, listed in alphabetical order.
Janome: Janome has been making quality sewing machines since 1921, and their embroidery machines are no exception. The Janome Horizon Memory Craft 12000 delivers a huge workspace of 15-inches by 9-inches, allowing for more intricate designs than ever before. It also features an LCD touch screen with multiple color options and save and recall functions for easy retrieval of favorite designs.
Brother: With over 100 years of history in the sewing industry, Brother provides powerful yet easy-to-use sewing machines as well as embroidery machines. Their models range from basic entry-level to sophisticated professional level ones. The Brother SE625 is an example of their high quality product; it offers 5" X 7" embroidery area along with 262 built-in designs and 11 built-in font styles making it one of the best budget friendly models available on the market today.
Husqvarna Viking: With more than 140 years of experience, Husqvarna Viking is one of the oldest names in the industry when it comes to providing quality craftsmanship and reliable performance from their products. Their top model – Husqvarna Viking Designer Epic – stands out among other brands due to its advanced technology packed into a lightweight design including an extra large 10″ x 8″ embroidery area along with hundreds of built in stitches & fonts plus WiFI connectivity support. This machine is designed for experienced users who demand extra features for their projects such as combining creative lettering & MySewMonitor App integration functions like monitoring progress remotely over internet which you cannot find elsewhere.
Brand 1: Explanation of features, reputation, price range, and customer support
Brand 1 is a popular and trusted embroidery machine brand that has built up a solid reputation of quality products with comprehensive customer support and a wide range of price points. Their machines have features such as automated thread trimming, speed control adjustments, LCD touch screens, and built-in hoop systems to ensure the best stitching results.
They also have advanced computer aided design software to make digitizing designs easy and fast. In addition to their own in-house designs, Brand 1 provides access to thousands of professionally designed patterns from major embroidery companies around the world for both commercial and home use. Prices range from mid-range for basic models all the way up to professional grade models for businesses that require high levels of detail.
For technical issues, troubleshooting resources are easily accessible online, including video tutorials and customer service phone lines available seven days a week.
Brand 2: Explanation of features, reputation, price range, and customer support
Brand 2 is a reputable, affordable embroidery machine brand that focuses on providing the highest quality products and user experience to its customers. This brand specializes in making machines that can be used for both home and professional use. With a wide range of sizes, designs, and features, this brand offers something for everyone.
The products are made with the most advanced technology and materials and are built to last. They also come with an extensive support system to ensure that customers get their desired results quickly. Prices range from $700 – $3000 depending on the features desired by the customer.
The customer support system for this brand is top-notch, offering tutorials on website information as well as real-time chat options should users have any queries or concerns about their product or order status.
Comparison of top embroidery machine brands
There are many embroidery machine brands available on the market today. To help you compare and make the best decision for your needs, here is a brief comparison of some of the top embroidery machine brands.
Janome– Janome is one of the most popular brands offering embroidery machines. They offer both sewing and professional-grade embroidery machines with features such as built-in designs, computerized methods, and high speed capabilities to provide you with superior results.
Brother– Brother offers a variety of versatile machines featuring several high quality melco, barudan and Tajima models that can be used on a range of materials. Their products offer intuitive stitch functions and detailed preset designs to create intricate and stunning results.
Babylock – Babylock has both commercial AND consumer grade machines, so they are well suited to both crafting professionals or hobbyists alike who require their projects to be completed quickly yet still have excellent quality craftsmanship. Many of their models come with an automatic thread cutter which makes it easy for quick clean up when done!
Singer – Singer corporation was established in 1851 which makes it one of the most venerable manufacturers in this business. Even though Singer does not specialize exclusively in embroidery machines, they have multiple models that feature quality stitching over a wide range of fabrics without sacrificing speed or accuracy. They also design beautiful unique patterns to give your project a personal touch!
Side-by-side comparison of features, reputation, price range, and customer support
Selecting the right embroidery machine for your needs is an important decision. Factors such as features, reputation, price range, and customer support all play an important role in helping you find the right fit. With so many options on the market today, it can be difficult to know where to start and which machine is best for you. To help you make an informed decision and choose the best product for your needs, here's a side-by-side comparison of key characteristics among some of the top embroidery machine brands on the market today.
Features: Most machines come equipped with many of the same basic features like multiple color thread spools, adjustable speed control and thread tension capabilities, a hoop stabilizer frame for easy handling, and various designs that are pre-programmed or customizable. Some models have special features such as extra needles or automatic thread cutters that may improve the efficiency of your stitching process.
Reputation: Each brand has its own distinct reputation amongst experienced embroiderers. Many experienced users will have strong opinions about certain brands due to experiences with past models that they have used or heard about from others in the community. It is wise to consider these opinions when making your choice.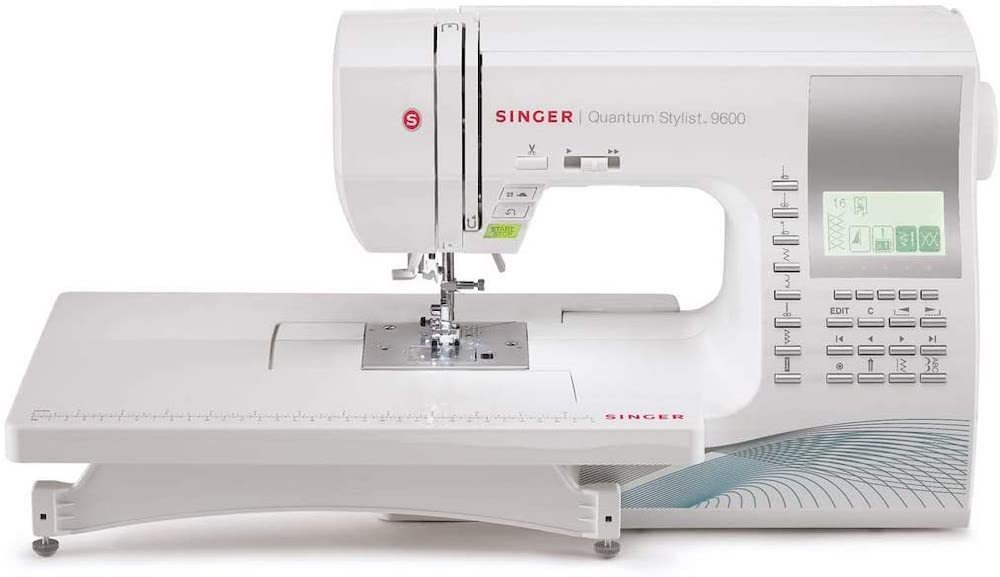 Price Range: The cost of each brand varies significantly as per their feature set, efficiency level and anticipated lifespan. As a general rule of thumb; higher priced machines will usually come with more advanced features than lower priced models however it may not be necessary if you are only looking for basic stitch patterns or designs within a limited budget range.
Customer Support: Additionally, each manufacturer provides different levels of post purchase customer support services which could also help inform your overall purchasing decision; particularly if you are new to embroidery projects and/or require more assistance troubleshooting machine issues in order to maintain production goals after purchase completion occurs.
Factors to consider when choosing the best embroidery machine brand for you
When you're looking for the best embroidery machine brand for you, it's important to consider a few key factors. Ask yourself the following questions to determine which embroidery machine will be the best fit for your needs.
Price: Embroidery machines can range from a few hundred dollars up into the thousands, so it is important to do some research and decide what features are worth the extra money.
Size: Most embroidery machines come in two sizes, individual and profesional. A professional-sized machine requires more room and may need permanent installation. For hobbyists with limited space, an individual-sized machine could be more appropriate.
Automatic Thread Trimming: Many machines include an automatic thread trimming feature which cuts excess thread when a design is completed; this can make sure that everything looks neat and professional quickly and easily!
Stitches Per Minute: Depending on what types of projects you plan to take on with your new machine, you should look into what type of stitch speed will meet your needs most efficiently.
Designs Available: Depending on the model of machine that you purchase, there could be any range of built-in designs available as well as compatibility with particular design software programs such as Wilcom or Tajima Pulse. Additionally there may be options available for accessing online designs or updating software through downloads (and sometimes even CD's).
Your needs and preferences
When considering potential embroidery machine brands, it is important to consider your needs and preferences. There are many different types of machines on the market, from basic models with accessories to high-end models that offer versatile features and sophisticated software. Whether you are a novice or an experienced embroiderer, it is essential to know what type of machine can best suit your purposes.
The best way to determine which embroidery machine brand is right for you is by understanding how each type works and comparing features. This will help you narrow down your choices and find the perfect machine for your needs. For instance, if you're looking for a user-friendly model with a wide range of accessories, you might consider a Singer Simple PDX or Brother EHF6800D. On the other hand, if you're looking for a professional-grade model that can handle complicated designs, something like Janome Memory Craft 9000 would be an ideal choice.
Features such as automatic threading systems, automated tension adjustment systems and built-in design software should also be taken into consideration depending on your needs. Additionally, it is important to read customer reviews before committing to any particular brand in order to understand the quality of support offered by each one.
Your budget
When it comes to choosing the best embroidery machines, budget should be a top consideration. Embroidery machines can range in price from several hundred dollars up to thousands of dollars. Your budget will help you narrow down your choices and determine which types of embroidery machines are within your reach.
Low-End Embroidery Machines- If you are on a tight budget, there are several low-end options available that will still provide excellent quality stitching. These machines typically cost between $100 – $500 and offer basic features such as decorative stitch patterns and automatic threading.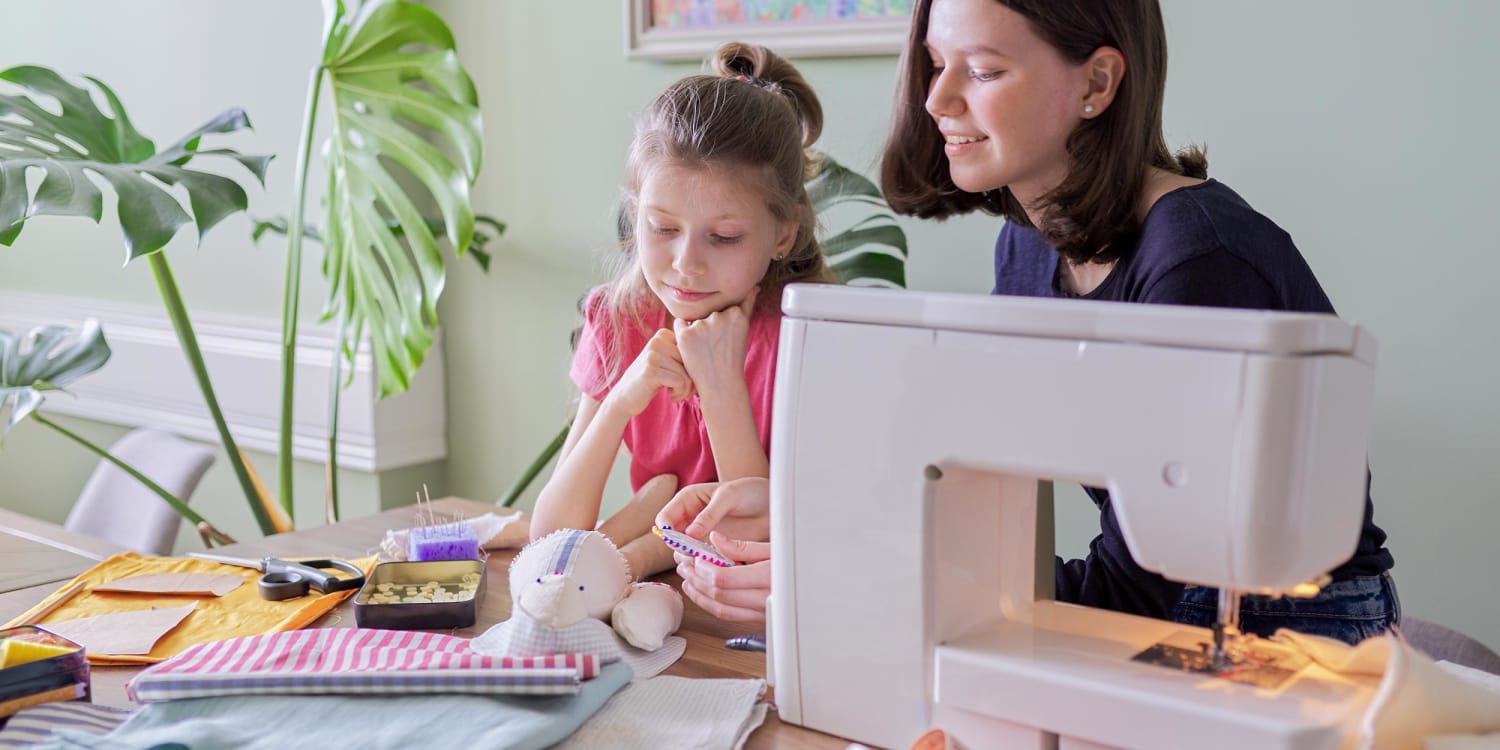 Mid-Range Embroidery Machines – If you have some money to spare and want more features, a mid-range machine may be the route for you. These machines can range from $500 to $1000 and come with more features such as larger stitching area, expanded stitch pattern capabilities, automatic needle threaders, and additional time savers.
High End Embroidery Machines – If money is not an object or if you plan to make embroidered items professionally, these are the machines for you. High end embroidery machines cost several thousands of dollars but offer plenty of bells and whistles like on board memory storage of different designs, preprogrammed computer software and much more operational control over your stitching projects.
Conclusion
It is important to remember that the best embroidery machine for you will be the one that suits your specific needs. Consider all of the features, capabilities, and accessories offered when researching machines. Take a look at a few different models in person if possible to gauge size, power, and control.
Overall, Brother offers some of the highest quality embroidery machines on the market today. They offer an impressive selection of models appropriate for almost any budget, from beginner to advanced. Baby Lock has been a leader in home-use embroidery for years with many different user-friendly design options available in their range of models. Janome also produces intuitive models with great designs and detailed instruction manuals to help even novice sewers diving into the world of machine embroidery. Finally, Singer stands out with both their feature-packed advanced machines and their more affordable entry-level options designed for those just dipping their toes into the water who want an affordable yet effective machine to use at home.
See Also-